WELCOME
We understand the best toys and tools that are required for helping autistic children and adults and other additional needs individuals. We stock a wide range of fidget toys for ADHD and anxiety. We update our products often, so please like our Facebook page for updates or subscribe to our email list to get informed when new products arrive.

Fidget toys are becoming popular, and we offer a range suitable for both children and adults. Some of the toys and tools are great for keeping on the work desk to help with anxiety or stress. We constantly strive to add to our range.
We also stock a range of chew toys, pre-made kits and weighted products.
Fun Fidgets accepts orders from not only individuals, but schools, therapists, organisations and health departments.
We offer flat rate Australia wide shipping, as well as local pickup from Maryland NSW.
If you can't find what you are looking for, please feel free to contact us and we will strive to source any products you need. Please consider reading our Warranty/Product Info page to make an informed decision when choosing products that are right for you.
We hope you enjoy your shopping experience with us.
I bought 3 different colours of the Speks. The quality of them is fantastic! My girls absolutely love them. They also came really quickly too, so I am very impressed. I plan on buying another lot of Speks in the other colours.
Sara G.
27-06-22
Thank you for the options of being able to choose the design/colour of your fidget toys. Many other companies will only send "random colours", my elderly dad is not going to be thrilled receiving a hot pink fidget. It is nice to be able to pick out what you want for the people you are buying the item for. I mainly was interested in purchasing some of the sand - filled rubber animals for dad, as he had a squishy pug that was helping with both arthritis in the hands & also helping to keep him a bit calmer, and it burst the other day. Being able to buy a couple of cats that looked like 2 of our fur kids made his day lol. Will definitely be a repeat customer. Thanks guys, keep up the great work :)
Amy M.
27-06-22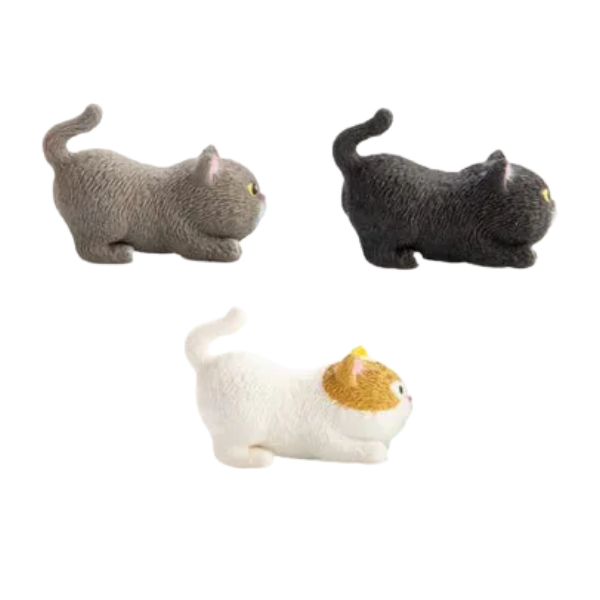 These are perfect for those who normally like to fidget with 'found objects' rather than a designated 'fiddle toy'. Functional, smooth, textured, different levels of surfaces, manipulatable using fingertips and completely satisfying without drawing unnecessary attention. Metal objects that could easily be components from a device rather than something as obvious as a 'sensory needs aid'. Just perfect.
Rosalind R.
28-06-22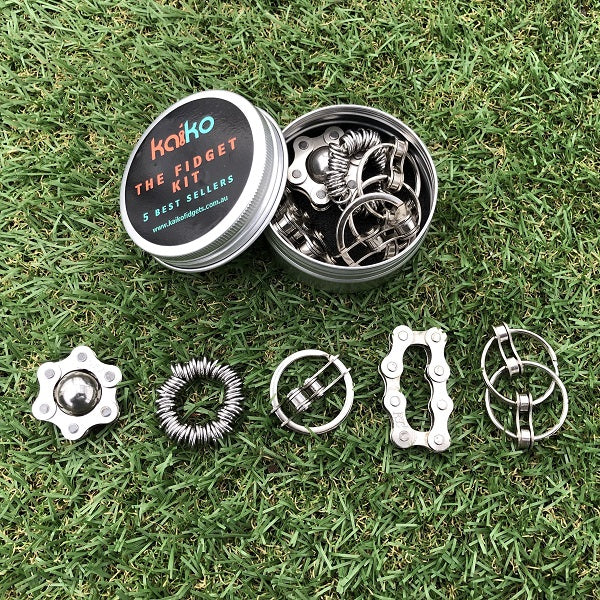 Hello, I have bought some of the fidgets from your store before and I loved them. So I thought that I would buy some more!
Jazzy J.
20-04-21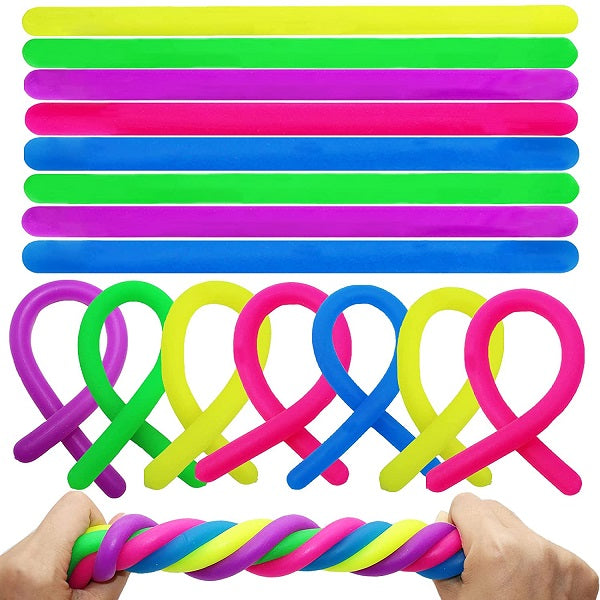 You have been incredibly prompt – which is fantastic given delivery issues pre-Christmas.
Thanks very much – very much appreciated.
Belinda S.
01-12-21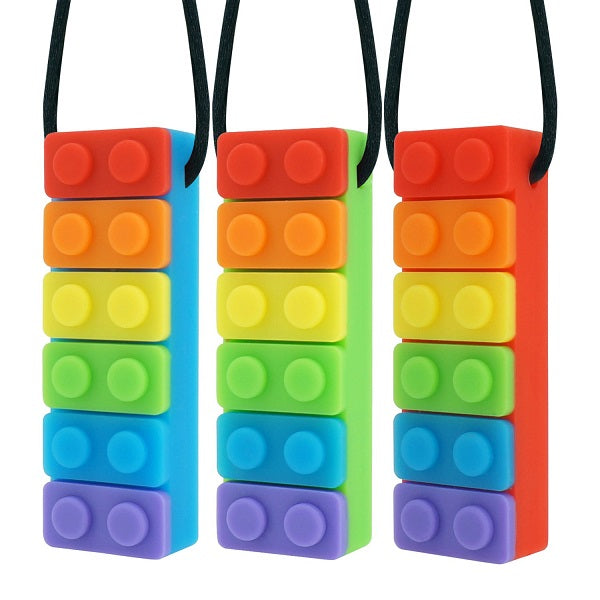 Thx so much. My grandson loved the rainbow game. As a retired teacher of kids with special needs I just love your range of sensory educational activities. This will be my first of many purchases.
Kerrie S.
25-03-22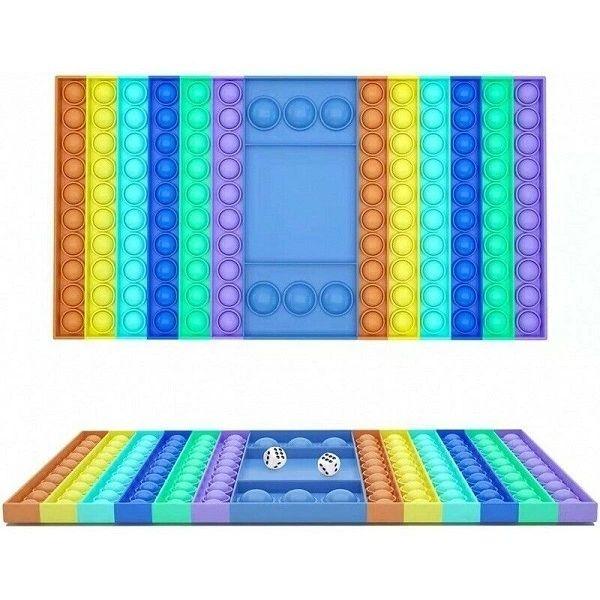 My daughter loves the pink cat squishy toy and after replacing them when they were lost or broken was hard because most stores had this item as a random selection between 3 other animals. I am so glad that I found this store because you could choose which animal rather than spending heaps of money until the correct toy arrived. Great service and fast delivery.
Renee B.
28-03-22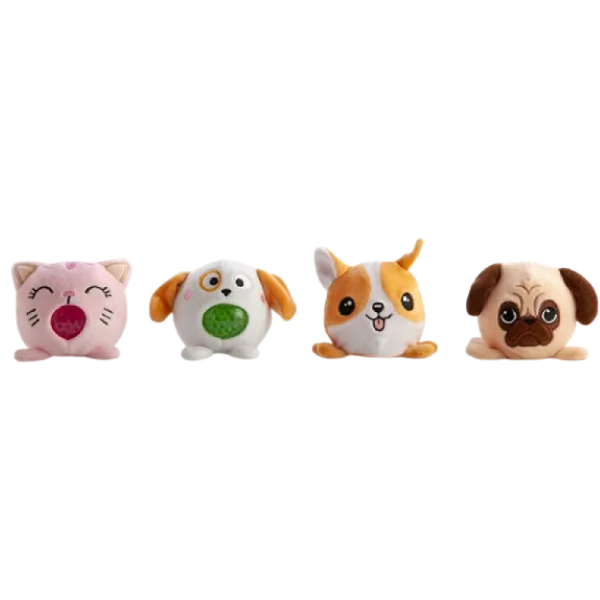 This mouldable stress ball is just the right size for squeezing and squishing and pulling. Even watching it slowly return to its original ball shape is calming and satisfying.
Molly V.
14-04-21
These are fantastic for any kids with sensory needs or autistic behaviours. Our grandson just loves stretching them and making the noise and is learning with help to push them back into shape again! He's also learned to blow using them. Both his older and younger sister grabbed one each and love fidgeting with them too! The colours are beautifully bright. They're so good I'm ordering more. Thank you
Margie B.
24-12-20
Being a very high functioning in terms of cognitive matters, this pen is my life saver. Never have I been able to be so comfortable reading and learning thanks to this fiddle pen. Believe it or not, I have searched high and low Australia wide and Fun Fidgets are the ONLY place that has these available! Thank you!
Hameeda K.
20-11-20
Our order has arrived, (very quickly too). Thank you so much, and wanted to thank you for choosing the colours we asked for plus other pinks, very kind of you and much appreciated.
We are now busy choosing the next wish list, really love the items you stock.
Julie G.
23-12-2022
My class loves and my boys all the fidgets toys. My students are always asking me if they can play with it. The fidget toys are the best, good quality and quick delivery.
Cindy W.
12-06-23